British Pound Higher as UK Jobless Rate Falls to 42 Year Low
The British Pound was higher in today's trading as figures released today show that the UK Jobless rate fell to a 42 year low. However, it was a mixed day of results for the world's fifth largest economy, as British pay growth fell behind inflation for the first time in two-and-a-half years.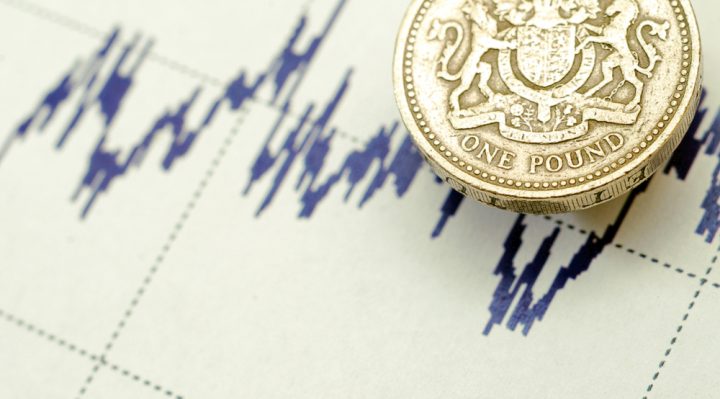 UK Jobless Rate
Official data released on Wednesday showed that the UK jobless rate surprisingly fell lower in March. However, April's claimant count increased more than expected.
The Office for National Statistics revealed that the rate of unemployment dropped to 4.6% in March. The surprise decline beat market expectations for the UK jobless rate to remain stable at February's 4.7% reading. March's figure is the lowest level since summer 1975. The number of jobless people declined by 53,000 to 1.54 million in the first quarter of the year. Employment increased by 122,000 to almost 32 million, the highest since records began in 1971.
UK Claimant Count
Tempering gains in the GBP was disappointing UK Claimant count data. The claimant count increased by a seasonally adjusted 19,400 in April, compared to expectations for a 7500 increase. This followed a gain of 33,500 made in March, whose figure was revised from a previous reduction of 25,500.
Average Earnings Index
Meanwhile, the average earnings index, including bonuses, increased in line with market expectations. The average earnings index rose by a seasonally adjusted 2.4% in the first quarter of the year. This was slightly higher than February's 2.3% gain. Excluding bonuses, wages increased by 2.1% in the first quarter of 2017. Although missing forecasts a little, it was in line with February's 2.2% advance. British pay growth lagged inflation for the first time in two-and-a-half years. The effects of Brexit on the households was being blamed for the decline.
British Pound Makes Gains
In volatile trading the British Pound rose on the mixed data releases. Cable is 0.39% higher as the US Dollar hit near 6-month lows in the European trading session.