3 Reasons the Bank of England is Cutting Growth Forecasts
As the Brexit Divorce continues, the Brexit woes have just started for UK. In a recent shocker, the Bank of England has issued a warning to citizens, quoting a fall in living standards. The growth forecast is now 1.7 percent for the next year. There will also be little-to-no-pay deals during Brexit which could wreck havoc on the economy. The bank has taken a very gloomy outlook on Brexit vote. Governor Mark Carney suggested that the living standards may improve post 2018 but there seems to be no respite till then.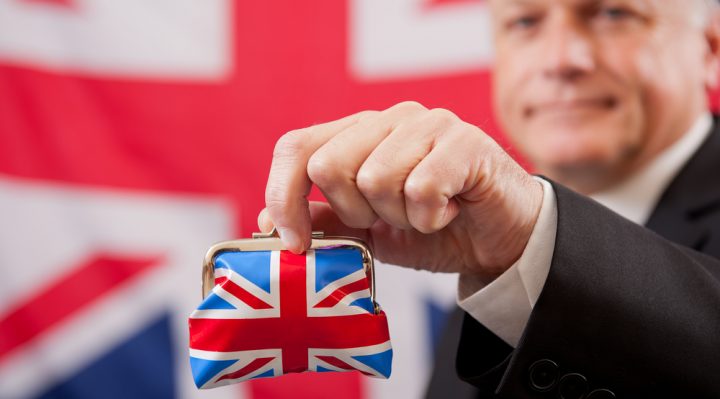 Here are three reasons why the Bank of England is signalling a gloom.
Rising Inflation
The bank has predicted that living standards will go down significantly this year, especially because of rising inflation. A year ago, the inflation was merely 0.3 percent. However, in February this year, the bank predicted that inflation could rise to 2.4 percent in second quarter. Right now, the bank has changed the forecast for this quarter, raising it to 2.7 percent.
The bank is expecting that inflation will keep hovering below 3 percent till the fourth quarter of this year. It would not fall below the 2 percent target rate. It also suggested that inflation could ease by 2018 and keep falling in 2019. Rise in inflation will rob the consumers off their money and erode the value its value as well. This could lead to lower living standards and widespread problems for the people.
Earnings Will Remain Low
The bank was more optimistic about earnings growth in 2017, underlining a 3 percent growth in February. However, it has now changed the forecast to only 2 percent this year. In 2018, as inflation subsides, there could be better earnings growth. As unemployment rates are low, a recovery in wage growth can be expected by next year.
Resolution Foundation think tank suggests that inflation adjusted wage growth suggests that there will be a 0.8 percent slump in average pay. The average pay will now be slashed by 320 pounds, when compared with the February reports by the bank. However, if you look at the pre-referendum pay, there would be decrease of 915 pounds.
Consumer Spending Will Be Low
Household earnings will be decreasing this year and higher than expected inflation could ruin spending this year. The UK economy is dependent on consumer spending for growth. The Bank of England remains positive that there will be better investments in the UK and exports will rise. This could help in offsetting weak household spending. Still, the financial markets remain cautious about such a turn of events.
The Deputy Governor of Bank of England, Ben Broadbent suggests that tough economic situations and weak pound will cause ripples and let up for the next three years.